Segovia and the famous roast suckling pig
Welcome to Segovia and Casares Restaurant, we are very pleased to tell yo about the gastronomic miracle made in our city and in our restaurant: Cochinillo Asado or Roast Suckling Pig cooked in a special oven with natural wood. We only cook and offer guaranteed stamped pigs with a highly strict criteria: not heavier than 4-5 kilograms, milk-fed only, not older than three weeks, a special breed and a special menu for the feeding mother. All these things turn to Segovia suckling pig in a worldwide famous delicatessen. That´s why people all over the word come every day to our restaurant to try and enjoy the best traditional tastes and aromas from our region.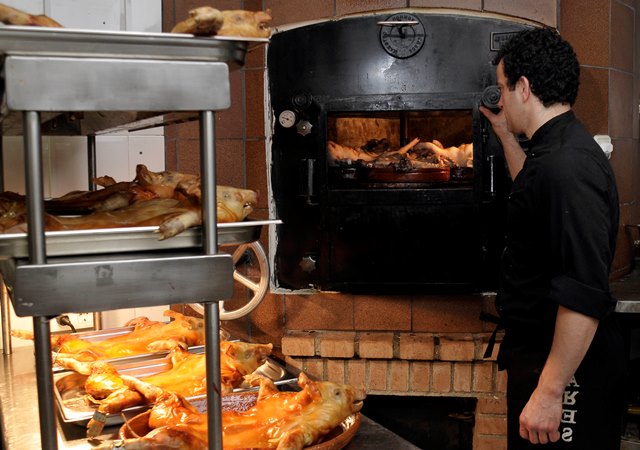 The traditions of Castilla y león region are present on the local gastronomic scene and Cochinillo is a magic word here. Segovia is a paradise for meat eaters and gourmet lovers. There are good reasons why Segovia's roast suckling pig has become a legend. Chefs use their skills, competing annually to be the best at cooking meat that melts in one's mouth. Even presidents, writers, and actors come here to try this gastronomic miracle.
The "secret" recipe for Segovia's roast suckling pig itself has no spices, only water and salt in a clay trash cooked in a traditional wood oven.
But there is another really perfect dish if you dare to order and try more traditional meal: Lechazo Asado (leg of lamb). It is also cooked in traditional oven and it is one of most liked dishes between local customers.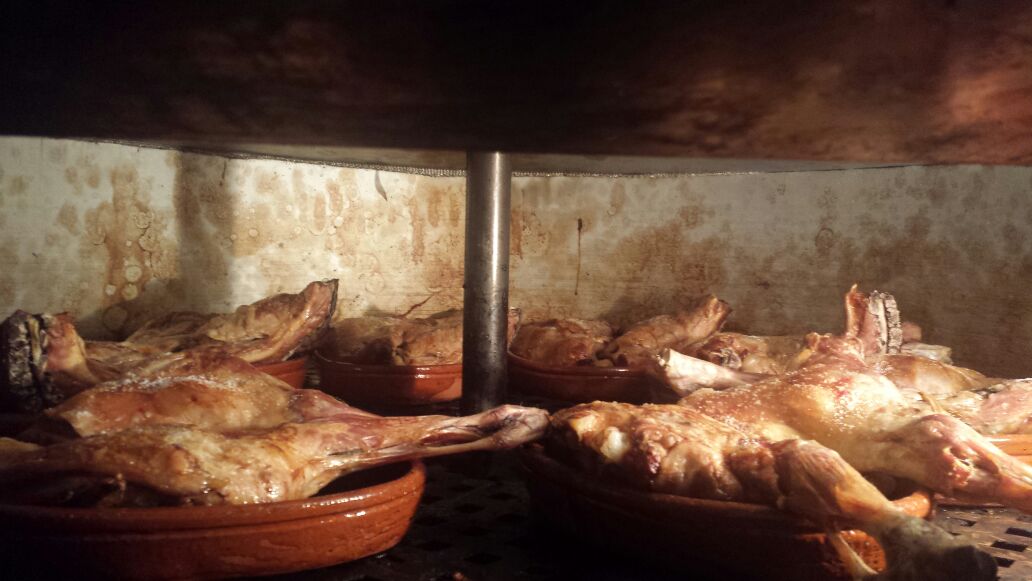 Of course, regional and famous Ribera del Duero red wines and white Rueda wines are the best options to serve with these special meat dishes.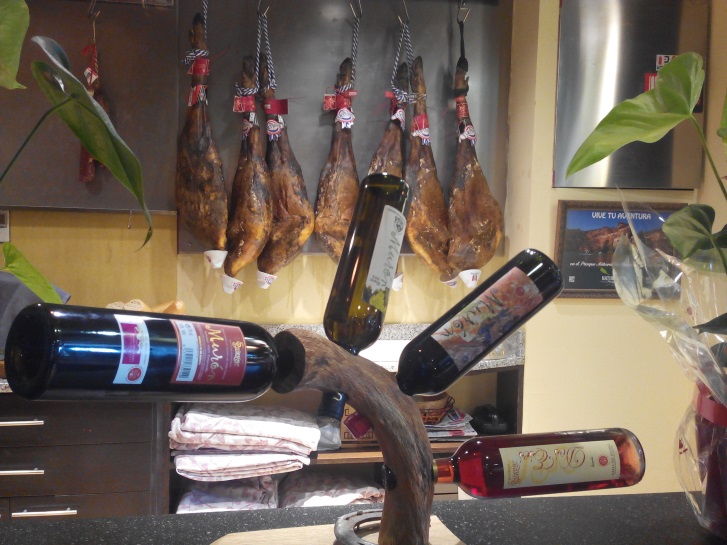 The broad beans specially grown in La Granja orchards, near to Guadarrama mountains as well Castilian traditional soup are served as one of the first dish options when you order.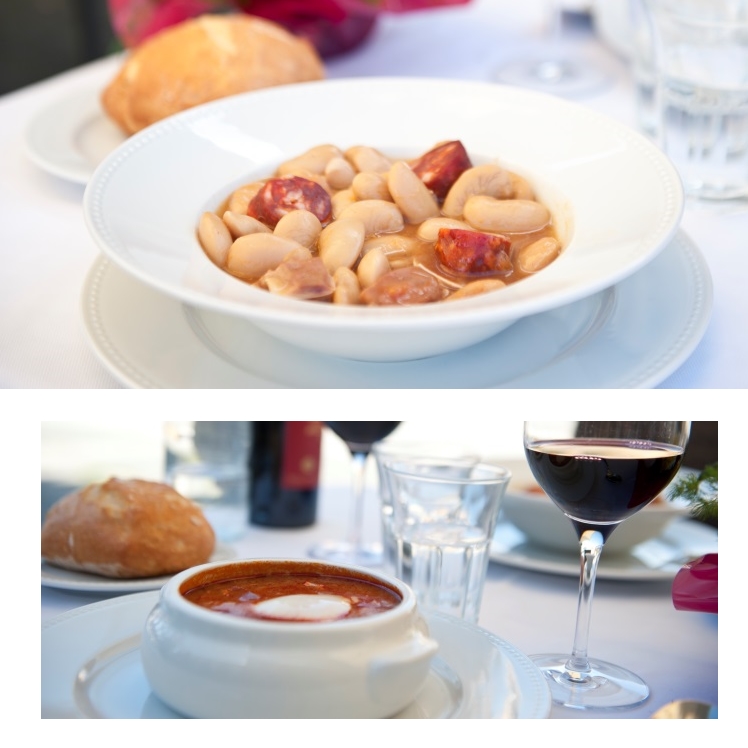 Don't forget to order as dessert the famous and traditional local sweet pudding called "ponche segoviano", it is compulsory to try if you are bound to taste the gastronomic miracles of this Castille region.