Santiago Ortiz Casares, with over 25 years of experience managing restaurants in Segovia, he is now leading this project and has formed a complete and professional team who will become your celebration into an enjoyable day for all attendees, friends and family.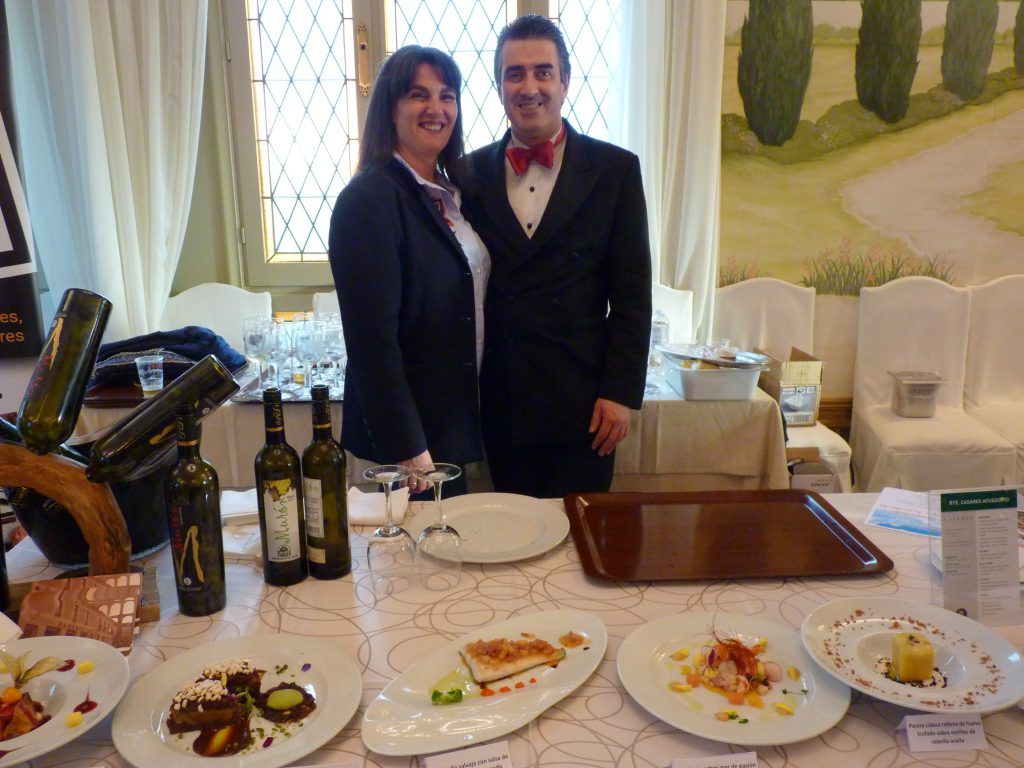 Its cuisine is based on traditional Segovia gastronomy and Mediterranean creative cuisine where the kitchen team led by chef Angel Palomo enjoys preparing  author dishes as well.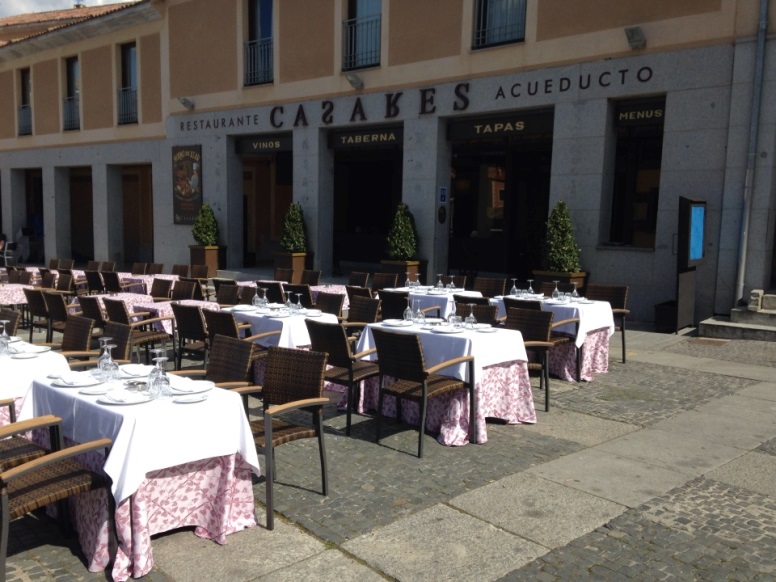 After more than twelve years managing Café Restaurant Casares, near the Plaza Mayor, Santiago and his team have bet for their restaurant next to the famous Roman Aqueduct.
A remodeling of old premises has meant a 180-degree turn in terms of distribution, decoration, gastronomy and business philosophy, always close to the customer and always attentive to your suggestions and requests. Three dining rooms of different capacities and decoration, a tavern-bar, plus a terrace with more than 40 tables with exceptional views of the Roman aqueduct, makes our restaurant a very nice place in any season.
Restaurant Casares will decorate your tables with colors, flavors and aromas that will delight everyone. Wet will take into account your preferences and needs, elaborating what you like best. Whether you are lovers of traditional Segovian and Spanish cuisine and gastronomy as if you love trying new and original products, you will find in Casares what you are looking for a special day.
Prepare to enjoy a wide range of culinary proposals that will not leave anyone indifferent.
Among its culinary specialties include traditional roast suckling pig, the desalted cod and game dishes with seasonal mushrooms. An authentic guarantee brand and quality, prepared with great care in our traditional oven.
Undoubtedly, a unique location, with the best views of the city of Segovia, both from the terrace and from our dining room, to taste a variety of dishes from Segovia cuisine: suckling pig, La Granja's big beans, roasted lamb, and also the Mediterranean and creative cuisine.
Our restaurant's decoration, smartly dressed with the canvases of the famous painter Jose Luis López Saura, offers you a warm and relaxed atmosphere, ideal to enjoy a unique evening with your loved ones in one of the most special moments in life.
Other services
Our company knows how to diversify and adapt to any situation or requirement and we are specialized in hosting events: business and family meetings, presentations and conferences, weddings, etc.
We also go to the event location (public or private ones) to offer our catering service where we prepare delicious menus tailored to customer requirements.